Proton International 2018
As for now, the program of Proton International 2018 will be:
Friday 20 april

Arrival

Saturday 21 april

City Tour

Free Time

Sunday 22 april

Cultural Activity (Niagara Falls)

Monday 23 april

Sanofi Pasteur

Dutch embassy

Tuesday 24 april

University of Toronto, Chemistry

Wednesday 25 april

Ryerson Institute

Thursday 26 april

TrojanUV

Friday 27 april

University of Toronto, Biophysics

Saturday 28 april

Departure

Sunday 29 april

Arrival in the Netherlands
Dear participants,
The day of our departure is near so here's the last thing you need to know. "Times flies as you enjoy the films and other interactive audio and video entertainment available during your KLM flight". The link below will direct you to the page with the collection of movies, series, music and games that will be available on your screen.
https://entertainment.klm.com/april-2018/movies/all
There might be a chance that the aircraft is equipped with WIFI. However this is not guaranteed. The terms and conditions can be found on the page directed in the link below.
https://www.klm.com/travel/us_en/prepare_for_travel/on_board/entertainment/KLM_WiFi_Voucher_Terms_and_Conditions.htm
The Rules concerning electronic devices are as follows:
No need to put away your mobile phone or tablet on board anymore! You can use lots of types of portable electronic devices throughout any KLM flight. You just need to set your device to airplane mode or switch off the cellular service.
You can find the terms and conditions about the use of electronic devices on the page directed in the link below.
https://www.klm.com/travel/us_en/prepare_for_travel/on_board/entertainment/index.htm#p2
Good luck with packing your suitcase!
How Canadian are you?
Have you always wanted to know how Canadian you are? This quiz will tell you exactly how much of the Canadian culture, language and customs runs through your veins.
You can find the test here.
Personally, I am 53% Canadian, which was rather a surprise, since I've never been to Canada. Luckily, we have enough time in Toronto to spend to learn more about the real Canadians!
Enjoy the quiz!
Fun facts about Justin Trudeau
1. Justin Pierre Trudeau
2. Trudeau is the first second-generation leader of Canada (his father was former Prime Minister Pierre Elliot Trudeau)
3. Trudeau was born on Christmas Day in 1971
4. Trudeau is the second youngest prime minister in Canadian history. He was sworn into office at age 43. Canada's youngest prime minister was Joe Clark who was sworn in at age 39
5. Trudeau has participated in several charity boxing matches and has even won one
6. Trudeau is the first prime minister born in Ottawa
7. Trudeau is the 8th prime minister with a name that starts with a "J". There have been 5 Johns, 1 Joe and 1 Jean
8. As far as the public knows, Trudeau is the first prime minister with a tattoo. His tattoo is covering his left shoulder
9. Trudeau was a high school French and math teacher prior becoming a politician
10. Trudeau is really good at Bollywood dancing
6 sticky facts about maple syrup
Savor every drop of this topping—assuming you're using the real stuff, that is—because it sure isn't easy to make. Here are 10 tasty tidbits everyone should memorize before their next pancake supper.
1. It Takes Roughly 40 Gallons of Sap to Make 1 Gallon of Maple Syrup.
What's with the skewered conversion rate? Fresh sap has a very low sugar content, yet high-quality maple syrup is composed, at minimum, of 66 percent sugar. Also, consider this: Most trees only yield 5 to 15 gallonsof sap per season. Now that's one labor-intensive liquid!Moths 2. What's Fake Maple Syrup Made With? You Might Not Wanna Know.
Brands like Aunt Jemima and Mrs. Butterworth use such ingredients as high fructose corn syrup, cellulose gum, and caramel coloring to create an inexpensive substance which only somewhat resembles the genuine article. Thus, their bottles are usually labeled "original," "breakfast," or "pancake" syrup.
3. There's an International Maple Syrup Institute.
Founded in 1975, the organization works "to promote and protect pure maple syrup and other maple syrup products." Among other things, the IMSI is working to develop universal standards for syrup quality and consistency. Naturally, their meetings often include memorable breakfast buffets and, sometimes, this guy:
4. It Comes in Several Color-Based Grades.
Canada's system includes four hue-related categories: Extra Light (AA), Light (A), Medium (B), #2 Amber (C), and #3 Dark (D). Meanwhile, in the U.S., Grade A syrup is lighter in color while the Grade B variety is considerably darker and used largely for baking. However, Vermont has its own rubric which breaks down into the following brackets: "Golden Color with Delicate Taste," "Amber Color with Rich Taste," "Dark with Robust Taste," and "Very Dark with Strong Taste."
5. In Korea, Sap is Usually Preferred to Syrup.
The gorosoe, or "tree good for the bones," is a Korean maple that's been tapped by southern villagers since at least theninth century. Locals consume its sap in huge quantities; drinking over 5 gallons in one sitting is a common practice.
6. Alfred University's Offered a Maple Syrup Course.
This Western New York school's catalogue has, at times, included "Maple Syrup: The Real Thing." As the official course description explains, "The method of producing maple syrup is one of the things in our society that has endured even in today's culture of constant change ... This class will explore the history of maple syrup production, discover the ins and outs of making syrup, create (and eat) some sweet confections, and take field trips to local producers, restaurants and festivals. No prior experience expected."
CN Tower
Perhaps the most interesting tourist destination in Toronto is the CN tower. This 553 meter high transmission tower of Toronto was once the tallest tower of the world, until Dubai's 'Burj Khalifa.' It is mostly empty and hollow, but also contains a restaurant, café and a spectacular view on the city of Toronto. For people with fear of heights: the lowest floor of the viewing platform has a glass bottom, so you have a view straight down. For the best view, you can enter the 'Skypod,' which is a 447 meter altitude. You can enter the tower or even do an edge walk. For more information, you can go the the website: http://www.cntower.ca/intro.html.
National parks
Canada' national parks are their natural jewels. These are located on the atlantic, Pacific and the Arctic Coasts, across mountains and plains. They vary in size a lot since the smallest park is 14 km2 (Georgian Bay Islands National Park of Canada) while the largest park is almost 45,000 km2 (Wood Buffalo National Park of Canada). Each park has it own identity, very well-known names are of course Banff and Jasper. In 2017 all Canadians had free access to the parks to 17 parks due it is 150th birthday. The parks have multiple important functions: protecting habitat, wildlife and ecosystem diversity. Furthermore they have a educational function. Canadians are very proud of their parks and are a integral part of their identity, they celebrate the beauty Canada has to offer.
TJ Flowers
If you think this is going to be about a new, hipster flower store in Toronto you are wrong. TJ Flowers is the one and only ice skating champion of Canada with Dutch blood. TJ Flowers was born as Ted-Jan Bloemen in Leiderdorp. As a true Dutchmen, he knew how to ice-skate before he was able to walk. His parents noted his love and devotion for ice-skating, so they took him to the speed skating club in Gouda.
Chasing his ice-skating dream in the Netherlands was difficult due to the harsh competition, so he decided to switch to his father's nationality and move to Canada to fulfill his Olympic dream. Without a doubt this was a great decision because now he is the current world record holder for both the 10,000 m and the 5,000 m. He is the current Olympic record holder on the 10,000 m, a record set only one week ago, leaving our own national ice-skating pride Sven Kramer far behind.
So remember that if a maple leaf ever appears between the orange suits on the medal plaza, it is oké, because deep inside, this person is also Dutch.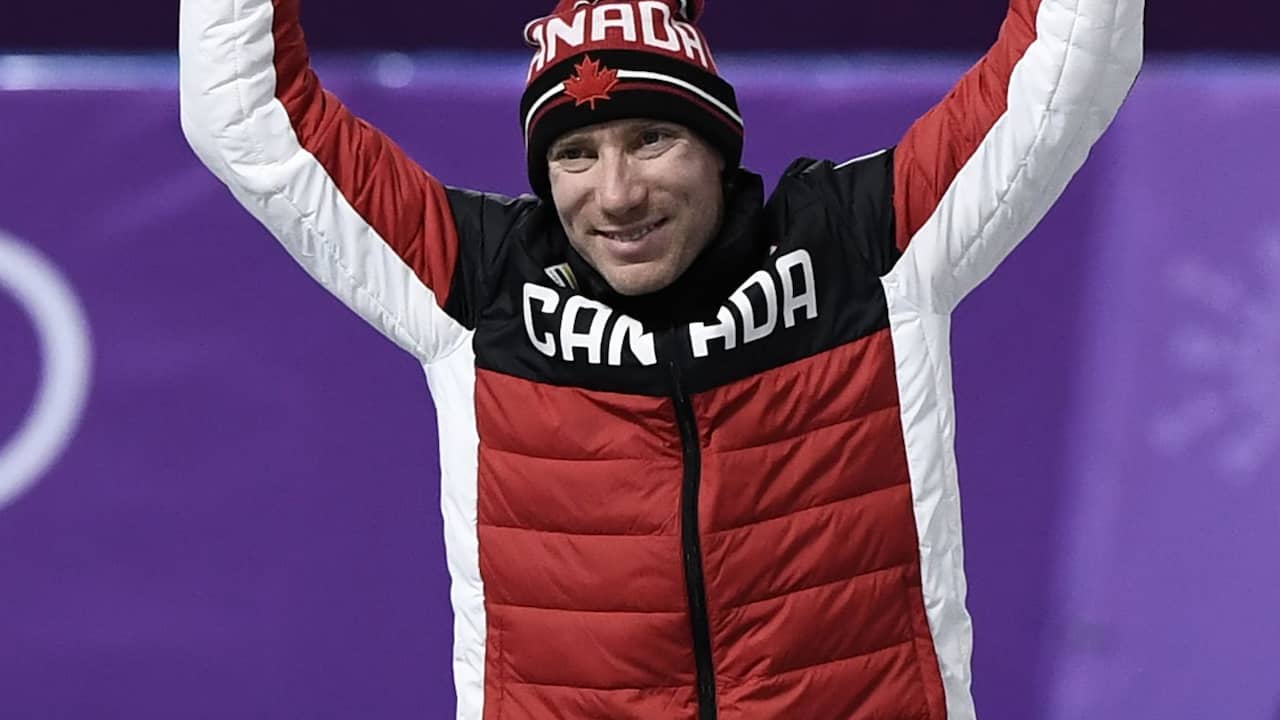 Ice hockey
I think all of you are now watching the Olympic winter games of 2018 in South Korea. And were the ice skating is of highly interest for us, ice hockey is an important sport for Canada. The Canadian women's won the golden medal for the last 4 Olympic winter games! The men's team already won the world championship 25 times. From origin, ice hockey is a Canadian sport. Maybe that explains why the Canadian teams are so good.
The 'Toronto Maple Leafs' are maybe playing during our visit. So it will be interesting to have some knowledge about the rules. The committee have visited a match in Holland from the Amsterdam Tigers, but it was very difficult to follow the game. The puck is so small and goes so fast over the ice that it is difficult to see. Also, it is a really rough game, with a lot of penalties and a lot of changes during the match. But, the music was really good.
Now about some rules. It is important to know that the match consist of 3 periods, each 20 minutes. But it takes longer than 20 minutes to watch one period, because when a mistake is made and a penalty follows, the game is shut down for a couple of seconds/minutes. Each team has 1 goaltender and 5 skaters, a total of 6 players in the field. In total a team consist of around 20 players, 12 forwards, 6 defensemen and 2 goaltenders and there is an unlimited amount of substitutions. Furthermore, it is allowed to play the puck behind the goal and continue the game. Just like in soccer, there is also an offside. This is, I think, the most important rule to understand during an ice hockey play. When a team is entering the opponents goal, the puck must go first over the blue line before the players do. When a player already crossed the blue line before the puck does, a penalty follows. A penalty is than taken at one of the red circles near the goal of the team who makes the penalty.
Maybe it is still difficult, but just go to a game if it is possible because Canada is the origin of the ice hockey!
New shoes on budget day
This tradition is an unusual one that involves the Canadian Minister of Finance, and now provincial finance ministers, wearing new shoes to deliver the new budget. Budget Day is the day that a government presents its budget to a legislature for approval, typically in a ceremonial fashion.Its roots can be traced back to 1960 when Donald M. Fleming followed the practice after the media described it as traditional.
But in 1966 when Mitchell Sharp wore new shoes on budget day, he learned there was no tradition behind it at all. Nevertheless, the custom has continued to the present day. In 2016 and 2017, Finance Minister Bill Morneau wore new black lace-up shoes for both of his deliveries, which were each made by different Canadian designers.
Did you know...
There are over 10 million trees in Toronto? The name Toronto is likely derived from the Iroquois word 'tkaronto', meaning 'place where trees stand in the water'.
"Eh" is an offical word in the Canadian Oxford Dictionary
Canada is a country with the most lakes in the world (2 million)
The most common surname in Canada is "Li"
The Hawaiian pizza is invented by a man in Ontario
There is a place in Quebec called Saint-Louis-du-Ha! Ha! (the only place in the world with two exclamation marks)
Canadians eat the most Mac & Cheese in the world.
There is a prison for polar bears that break into people's homes for food
The quality of tap water is better than bottled water.
You can send a letter to "Santa Claus, North Pole, H0H 0H0" and you'll get an answer from Santa!
A certain lake is called "Pekwachnamaykoskwaskwaypinwanik Lake"
Toronto has an underground walking area named PATH, in total 30 kilometers long
In Churchill, Canada, inhabitants do not lock their cars so that pedestrians can escape when they meet a polar bear
Canada invented the following things:
Peanut butter
Trivial Pursuit
Cardboard for storing your eggs
The Walkie-Talkie
Insulin against diabetes
Luggage labels
The paint roller
A wheelchair accessible bus
Trash bags